Most Indians have a story to tell. They love watching movies and given a

chance would love to make movies. The advent of internet video channels made that happen. User generated content on popular channels. Over 100 hours
of videos are uploaded on youtube every minute!
The arrival of video on DSLRs and evolution of mobile phones as great video cameras fulfilled the desire of many Indians. A whole new breed of film makers have emerged. The poor amateur uses mobile phones. The rich amateur uses DSLRs.
Videos are produced for fun, for sharing thoughts or shooting serious work. Video interviews today has emerged as an important tool for CEOs to share their views with their colleagues across the globe. Often the shooting team is inhouse which is often at sea about getting the best out of their limited equipment.
Here are a few tips that may help them make good videos.

Choose a language you think in
Make the film in a language that you have a good grasp over. Choose your actors who are comfortable in that language. If you feel that your language will not be understood by all, use subtitles, it's easy. One does not need to use English to make a great film.
Avoid 'Up the nose' shots How many times have you seen a pack of journalists and cameramen flock towards the exterior courtroom steps on the street to get an interview with some famous, or infamous… probably hundreds. The camcorders used for these news gathering normally include the hand held professional camcorders.
These camcorders being hand-held, the cameramen often make the mistake of holding it at chest height. This results in the up-the-nose look due to the camcorder not being on the 'eye-level' of the person being filmed. The slightly lower shooting angle makes the camera lens look up the subject's nose. This looks amateurish, and just plain bad from a compositional point of view.
Not too many locations
Change of location means shifting and readjusting to the new location. Maximum time is consumed in changing locations. Find locations that offer you the 2 or 3 'different looks' you would need without too much movement.
Script sensibly
Please write the complete script and dialogues that you wish to shoot. Write with practicality.

Do not include requirements of train stations, etc., unless you have access to
them. Most often, you would not have the budget for such sets and using a
for a five star will never sell. Since too many lights many not be affordable, choose
concepts that can be shot in day light.
Audio is important
Many amateur film makers spend on the camera but when to comes to audio requirements that

choose the camera's internal mic. The mic records ambient sound i.e. it records the dialogues
but not without recording the surrounding noise. Low budget films tend to rely on dialogues.
It is essential that while one has already compromised on the visual quality and lights, it is
the dialogues that will keep the audience involved. Having a good mic does not cost much but will make the film much more watchable and interesting. It will also save you the cost and time of dubbing.
Plan well – leave nothing to last minute
The cost of production is directly proportional to the time of shooting. If you have

planned your shoot well, you will finish in good time as well as earn the respect
of your team. Planning well means, make the script and dialogues in advance.
Choose an appropriate crew and cast early. Choose a team that is comfortable
with you and the script. Send the script to them, in advance, for preparations and inputs
List your requirements of equipments, props etc and book them in advance.
Break down your script as per the locations and natural light requirements.
Don't use too many funny angles. Remember, you are here to tell a story.
Keep the requirements to the minimum. Leave nothing for last minute because even after all your planning, we promise, you will be still have last minute hiccups.
Editing
The first edit can be done on a PC at home. Free softwares can be downloaded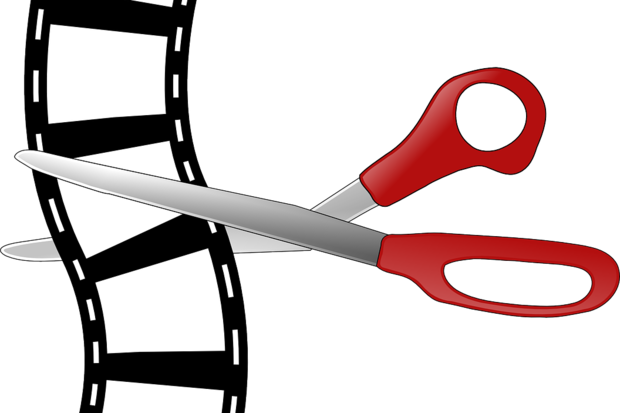 on your PC. If you are not comfortable with the idea then try to choose an editor
who has an editing machine at home. Most editing softwares have basic titling
and graphics available.
Go with a complete list of your chronology of shots to your editor. If you are not
prepared you won't even realise the huge bill you will run up.
To prepare the sequence of shots, you may go through the shot material and list out your chronology on paper.
Music
Add a soundtrack. This is really optional but your film may seem empty without

some music. Go prepared with the type of music you would like as background.
There is enough free music available online. After the edit is done choose the music
that would go with your film.
Now prepare your subtitles if required.